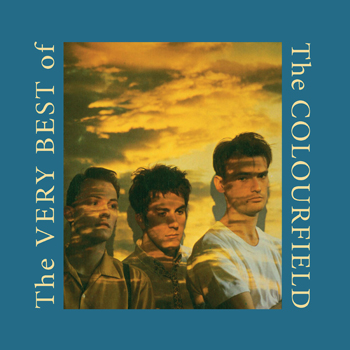 Label: Chrysalis Records/Proper
Format: 1LP (Blue Vinyl)

Having left the Fun Boy Three at the end of their 1983 US tour, Terry Hall went straight into forming his next group, The Colourfield. Teaming up with ex-2 Tone label mates, Toby Lyons and Karl Shale (The Swinging Cats), they launched their single on legendary UK TV music show The Tube, with their debut single 'The Colourfield' in January 1984 and followed up later in '84 with their second single 'Take'.  Their debut album followed in early 1985, which contained the hit single 'Thinking of You', as well as subsequent single 'Castles In The Air'. Later in the year they released a couple of non-album singles 'I Can't Get Enough ofYou Baby' and 'Things could be Beautiful (produced by longtime friend and producer Ian Broudie).By the time of their follow album, 'Deception' in 1987 saw them drop to a duo. Launching with a cover of the Sly & The Stoneclassic 'Running Away' and produced by Richard Gottehrer (Blondie, Go Go's, Scritti Politti), the album fair less welland the final single, a cover of the Bobby Hart/Tommy Boyce track 'She', made famous by the Monkees. This release is a 1LP 140g Trans Blue, 3mm spined sleeve printed on reverse board, printed inner, sticker, re-mastered.