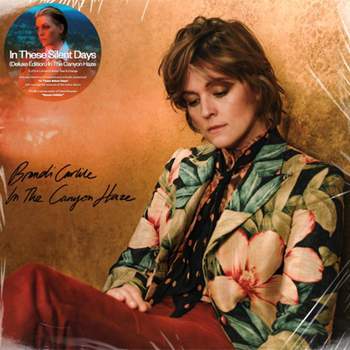 Label: The New Elektra
Format: 2LP Colour Vinyl

A new Deluxe Edition of Brandi Carlile's acclaimed U.S. #1 album, In These Silent Days, affectionately referred to as In The Canyon Haze will be released September 30 on Parlophone Records. Produced by Brandi and the twins, Phil and Tim Hanseroth, and recorded at their home barn studio, the expanded album features newly reimagined Laurel Canyon-inspired versions of each song from the original album plus a special rendition of David Bowie's "Space Oddity". Ahead of the release, a new version of Carlile's current single, "You and Me on the Rock (In the Canyon Haze)" featuring her wife, Catherine Carlile was released on 2 September.