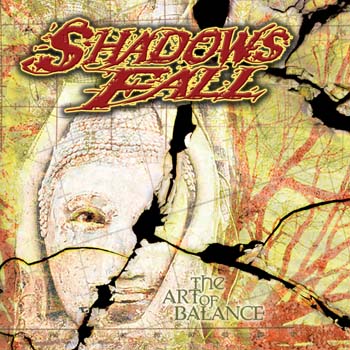 Label: M-Theory Audio
Format: 12" LP + 7"

20th anniversary reissue, first time domestically on vinyl, exclusive limited colored for RSD plus an added 7" with 2 bonus songs. Includes 4-panel insert with lyrics and credits plus added photos and liner notes with guitarists Jon Donais (now Anthrax) and Matt Bachand (Act of Defiance). This is a special reissue license from Century Media, The Art of Balance is one of the top-selling albums in the Century Media catalog, and the first in that label's history to reach over 100,000 domestic sales and nis now over 250,000 copies. This album cycle saw the band on Ozzfest and Headbangers Ball tour. It also includes drummer Jason Bittner (now in Overkill). Produced by Zeuss (Hatebreed, Queensryche). Includes fan favorites like "Thoughts Without Words" and "Destroyer of Senses" that that was supported by videoplay from MTV and Fuse TV, as well as radio play. Reissue layout from Tom Bejgrowicz (Misfits, Beastie Boys). Band is reuniting end of this year for a special show with talks of more activities next year.

1> Idle Hands 2. Thoughts Without Words 3. Destroyer of Senses 4. Casting Shade 5. Stepping Outside the Circle 6. The Art of Balance 7. Mystery of Spirit 8. The Idiot Box 9. Prelude to Disaster 10. A Fire in Babylon 11. Welcome to the Machine (Pink Floyd cover) + Deadworld and This Is My Own on bonus 7"