Tomorrow is Record Store Day Canada's Black Friday event and we are all looking forward to one heck of a busy day. Hundreds of stores all over Toronto and thousands more across Canada will participate in the event. People are going to come in, browse, get massive discounts, massive amounts of vinyl, and we're all going to have a huge party.

Specifically, our party is happening around 7 p.m at Henderson Brewery on 128A Sterling Avenue here in Toronto. We're going to have a huge listening party with lots of fresh beer. Every last Wednesday of the month the guys over at Henderson have a throw one of these killer listening parties; Last night was such a day and it turned out great. Tomorrow will be no different.

Hopefully, lots of young people will get their hands on vinyl during this event and really experience what their parents went through when they were shopping for records as a kid. The digital age has made the experience of shopping for albums completely different now and a lot of people are looking for that community and comradery that one can get from grabbing yourself some fresh vinyl.

But with all these happy faces, full glasses and parties on the way, I'd like to stop for one moment and talk about some of the massive influences on music that have passed away over the last year and in the last weeks specifically. From the well known to the obscure, deaths of musicians who have touched all our hearts and provided us with many headlines throughout our lives, have once again hit those headlines in 2017. I've compiled a modest, but certainly not complete, list of some of these wonderful souls we've lost over the last year starting with 5 massive monoliths and moguls of music that have left us in just the last change of season.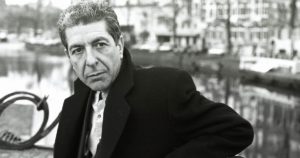 1. Leonard Cohen – Nov 7th , 2017

A textbook example of a "songwriter's songwriter," Leonard Cohen was a poet who switched to a music career in the mid-'60s. Although he recorded many albums, songs like "Suzanne" and "Hallelujah" became better known through cover versions. He died of cancer at the age of 82 on Nov. 7, only a few weeks after releasing a 14th record, 'You Want It Darker.'




2. Fats Domino – Oct 27th, 2017

Antoine Dominique was known to show a humility and shyness in life that maybe the main reason his contributions to the genre of traditional rhythm and blues may have been overlooked. With eleven top 10 hits between 1955 and 1960, Fats Domino recorded 35 records that hit the US Billboard Top 40 and 5 of his pre-1955 records sold more than a million copies, being certified gold. A monumental feat that the rocker is not often given credit for.




3. Malcolm Young – Nov 18th, 2017

Co-Founding AC/DC with his brother Angus in 1973, he died the age of 64 after suffering from dementia and failing health for several years.

Speaking to Rolling Stone, AC/DC singer Brian Johnson said: "Malcolm gave rock and roll a fist. He'd give it a kick in the ass. People always used to ask Mal, 'How do you get that sound, man?' Malcolm either wouldn't tell them or just really couldn't explain it. He would just go, 'We just play.' I used to stand next to him at the end of 'Let There Be Rock', where there is a big huge build at the end and it builds and builds. Malcolm would go through two guitar picks during that one song. He would wear them down. He was the most precise guitarist."

What more is there to say… the man was a legend.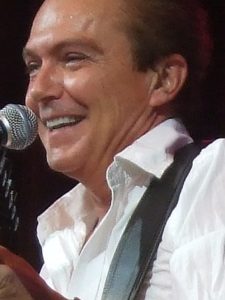 4.David Cassidy – Nov 21st, 2017

Cassidy was a legend in a different way, a teen heart throb and a ladies' man. Lead singer of TV's the Partridge Family, many people didn't realize just how talented the late singer was. He was hired for his androgynous look and the producers knew he would be a hit whether he could sing or not. Cassidy stepped up and proved he was multi-talented and took the position on for real. He would later gain success in both fields, acting and music, sometimes to the point of being slightly bitter.

"I'm exploited by people who put me on the back of cereal boxes. I asked my housekeeper to go and buy a certain kind of cereal and when she came home, there was a huge picture of me on the back. I can't even eat breakfast without seeing my face." —New Musical Express., October 1972

Cassidy was a megastar in time when those type of people were encountering emerging pressures and scrutiny like never before.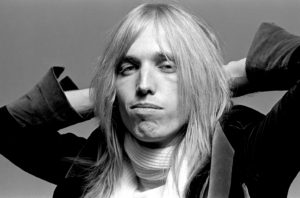 5. Tom Petty – October 2nd, 2017

Legendary, Iconoclastic, Forever… I don't have much more to say about Tom. It's sad to know he felt he had so much more to give. Check out this Los Angeles Times interview with Tom recorded mere days before his death.

So… If 2016 went down as the year that some of the most recognizable rock stars ever, like David Bowie and Prince, died, then 2017 seems to be the year we're losing some of the most important sidemen in music history. This includes… two members of Funkadelic (Junie Morrison, Robert "P-Nut" Johnson), Wrecking Crew bassist Lyle Ritz, blues harmonica legend James Cotten, drummer Clyde Stubblefield, whose work on James Brown's seminal late-'60s work has been sampled more than 1,000 times, from hip-hop artists to Sinead O'Connor.

We also lost stars like New Wave artist Larry Steinbachek of Bronski Beat, John Lever of the Chameleons, Mike Kellie of the Only Ones, as well as pioneers like composer David Axelrod, William Onyeabor and Jaki Liebezeit of Can.

6. Here are a few more that meant a lot to me personally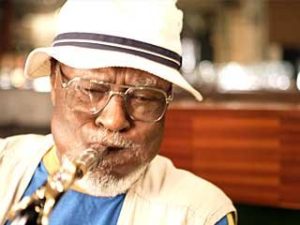 Saxa

Born Lionel Martin, Saxa played saxophone in the English Beat, one of the leaders of the British ska movement of the early '80s. Prior to that, he'd had a lengthy career as a session musician in his native Jamaica. He died on May 3 at the age of 87.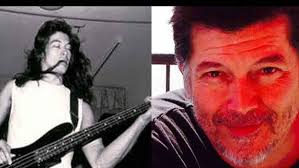 C'el Revuelta

C'el Revuelta briefly played bass with Black Flag in 1986, shortly before they broke up — chronicled in the documentary 'Reality 86'd' — and participated in their first reunion, in 2003. He died after nearly a year-long bout with a brain tumor.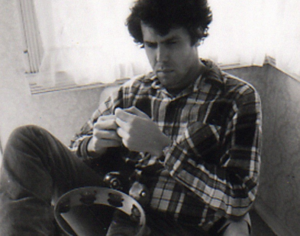 Keith Mitchell

Keith Mitchell drummed on all four of Mazzy Star's albums, including their 1993 commercial breakthrough, 'So Tonight That I Might See,' which featured the hit "Fade Into You." He died on May 14 from unknown causes.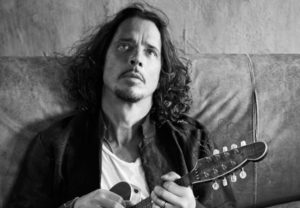 Chris Cornell

Chris Cornell rose to fame as the powerful lead singer of Soundgarden, and also fronted supergroups Temple of the Dog and Audioslave. He died on May 18 after hanging himself in his Detroit hotel room following a Soundgarden concert.

Here's looking at a 2018 with a few less of our favourite melody makers kicking the bucket. See you tomorrow night at Hendersons.