2022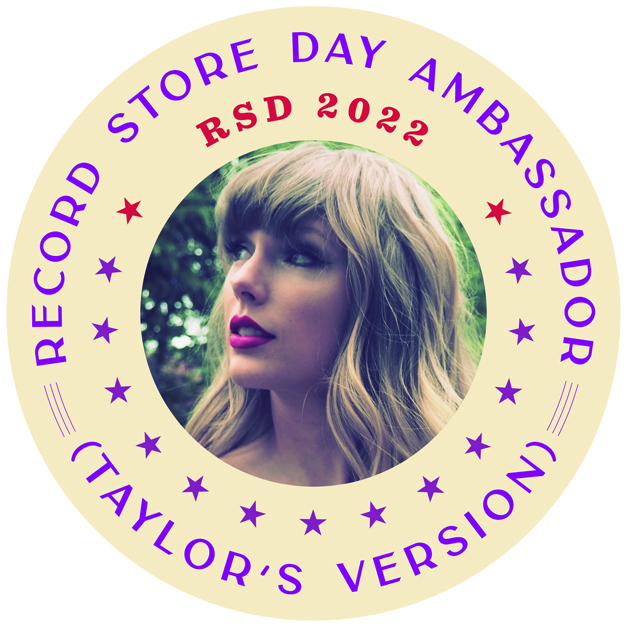 In April 2008, Taylor Swift had her first Grammy nomination, and was getting ready to release her second album. Record stores were throwing their first party in April. Fifteen years later, Record Store Day has become the largest single-day music event in the world. And Taylor Swift has become… TAYLOR SWIFT. She's had releases on the Record Store Day and RSD Black Friday lists often in the past (and supported record stores throughout her career) so for the 15th annual celebration of record stores, Record Store Day is proud to welcome Taylor Swift, the first Global Record Store Day Ambassador.

"I'm very proud to be this year's Ambassador for Record Store Day," says Swift. "The places where we go to browse and explore and discover music new and old have always been sacred to me. Record stores are so important because they help to perpetuate and foster music-loving as a passion."

While they occupy THREE spots on the Top Ten Best-Selling Albums of 2021 list (MRC Data), the albums of Taylor Swift, including Folklore, Evermore, Fearless (Taylor's Version) and Red (Taylor's Version) are constantly on record store sales charts the world over, partially because it's important to her that they all be released physically, on CD and vinyl, and available to independently-owned record stores. In 2020, when the pandemic forced stores to close their doors and rethink physical sales, Taylor took her support a step further, directing fans to record stores around the US where they could find autographed CDs, bringing much needed traffic and attention at a time of business uncertainty. She also then made a quiet, thoughtful gesture to a store she knows well, Grimey's New and Pre-loved Music in Nashville. "We're thrilled to learn that Taylor Swift is our 2022 Record Store Day Ambassador!", say Anna Lundy and Doyle Davis at Grimey's. "Swift has shown her love and support for independent record stores by not only supporting our shop specifically during the dark, early days of the pandemic, when she directly donated to help us support our staff, but also by steering her eager, excited, and dedicated fans to independent record stores, places that many of them visited for the first time while in search of her signed CDs. As Swift has grown as an artist, we've watched her fans grow with her and have been delighted to see her taking control of her recordings and working with musicians like Jack Antonoff and Aaron Dessner, artists whose music has resonated in shops like ours for years. We can't think of a better choice for RSD Ambassador for 2022!"

"The role of RSD Ambassador is, of course, something we take seriously in the sense that it helps us do our job of shining a light on these special places," says RSD co-founder Carrie Colliton. "We're pretty picky about the people we invite to "wear the sash", and we always want to make sure those Ambassadors genuinely love record stores and are creative about ways to celebrate them. But mostly it's a title we want people to have fun with, and we know that our RSD 2022 Ambassador loves having fun, loves music, and loves record stores. For our 15th Record Store Day, and for our first Global Ambassador, we're teaming up with a woman who does all that and just happens to be one of the biggest artists on the planet."


---
2021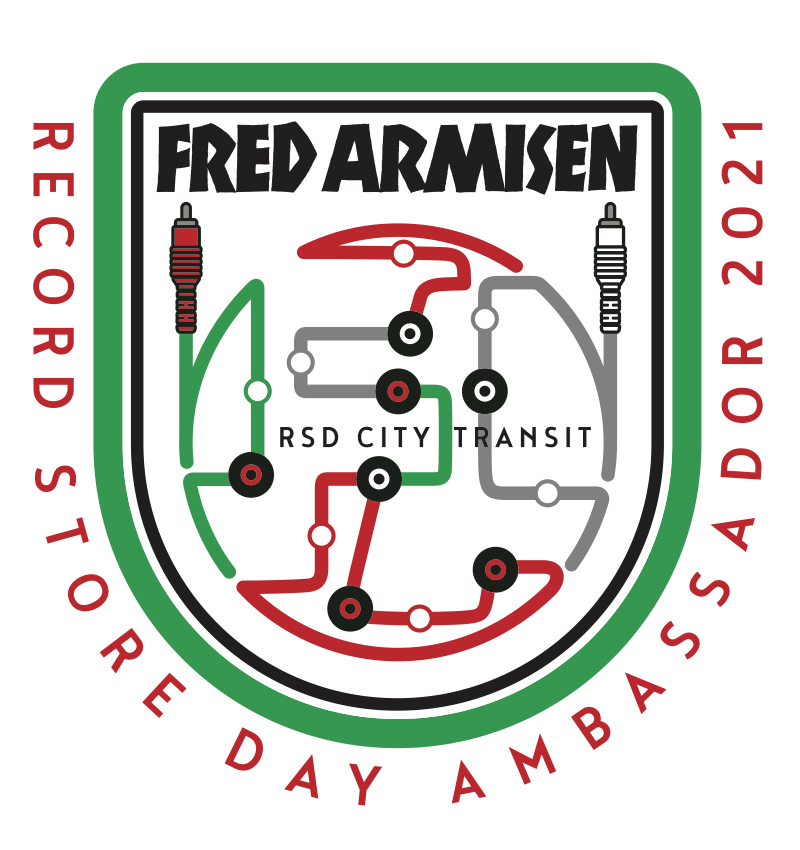 The role of Record Store Day Ambassador has been filled by a lot of people over the past decade but when it comes to one important criteria point, this year's may be the most qualified candidate ever: do they genuinely love record stores?

This year's musician/comedian/actor/writer/late-night-talk-show-bandleader is a definite fan, and it's not just the string of record store performances going back years that confirm it. We'll let the RSD 2021 Ambassador speak for themselves as they tell you about their history with record stores, and the records they sell. (And yes! His name is going to be on one of the brand new records you can take home from a record store starting on July 17 as part of RSD Drops: a new EP from RSD 2021 AMBASSADOR FRED ARMISEN, produced by Ty Segall! More on that and all the other titles coming soon!)

I am honored and so excited to be the Record Store Ambassador for 2021.

I've been completely lost in records for most of my life. They have defined the way I see the world and how I remember different years in the past. When I was a kid, I wasn't interested in sports or comic books. Just records. I must have been nine years old or something when my parents first started buying me albums. We were living in Rio de Janeiro, and I just assumed that all Beatles (and solo) records had Portuguese writing on the back covers. When we moved back to suburban New York, I moved on to buying them with my own money at department stores, or places like Sam Goody. As a teenager, I'd take the Long Island Railroad with my friend Kenny to go record shopping in the Village. Golden Disc, Record Runner, and Bleecker Bob's were a few of my favorites. We would focus on getting as many punk albums as we could find. British imports were especially meaningful to us. The same goes for picture discs and those gatefold single/EPs. Eventually, a store opened in Valley Stream: Slipped Disc.

As I moved to different cities throughout my life, I never stopped collecting records. That also goes for CDs. When my band would tour in '90s, I remember we set aside part of our budget for when we played in San Francisco to go shopping at Amoeba. On paper we couldn't afford it, but it was a necessity. I almost started listing some of what I was into, but that would just seem endless. I'm guessing all record collectors have a similar experience with lists and memories.

I've always loved Record Store Day. I've driven around LA on some RSDs, trying to buy whatever exclusive releases were on display. Often it was something I'd never heard of, but the cover looked cool. The idea behind those exclusives actually worked on me: A way to discover music I wasn't aware of.

Whenever I travel to a different city, I make it a priority to visit at least one local record store. I feel like I haven't truly been to a place until I've done a little record shopping there. I try to keep it light so that my luggage doesn't get too heavy, but I don't always succeed at that. On one recent trip to Australia, I bought so many records that I had to buy one of those flight cases that DJs use.

I am so happy when I'm in a record store. It's a time when I'm not thinking about having to be anywhere else. Sometimes there's also a little bit of anxiety attached to record shopping. Will I remember every title I've been searching for? Is there a more comprehensive version of this reissue I'm looking at? Have I gone to the section of music I need to learn more about? Will all of these records fit in my bag? Why am I pretending that I don't already have this Captain Sensible album I am getting?

I've tried to support record stores as much as possible while they've been temporarily closed. I hope you can do the same. I really can't wait to get back to shopping in person. Really, I try to make every day a Record Store Day.

--Fred Armisen, 2021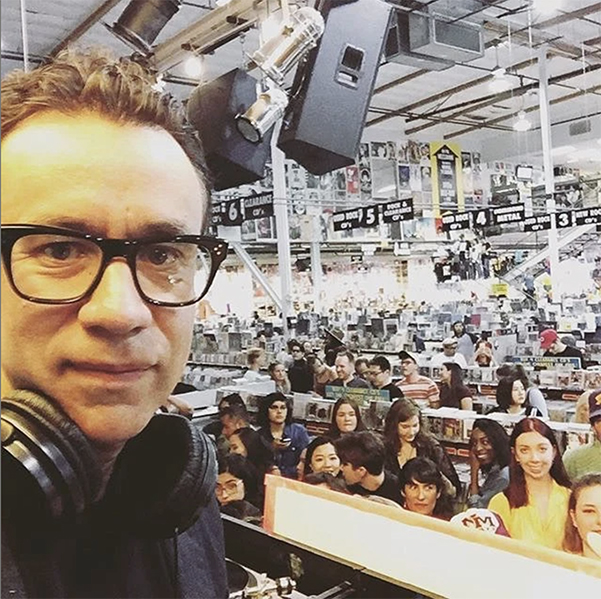 photo via @amoebahollywood


---
2020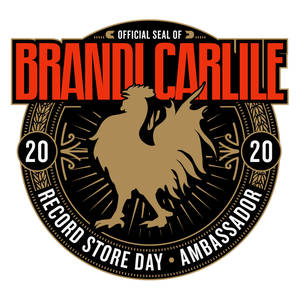 "Brandi's career has woven through record stores from the beginning, and I can barely remember when there hasn't been a Brandi Carlile record in their racks and on their charts. Record stores really are tastemakers—in all genres, across the country—and they've been shouting about Brandi and the Twins for years," says Carrie Colliton, Record Store Day co-founder. "It's a genuine thrill, and feels so natural, to have them join our team in such an "official" capacity this year. And it's going to be fun—that's a big part of the RSD Ambassador gig, and they are definitely up to it."

Referring to the physical releases found in record stores as "not just albums [to the artists], these are somebody's dreams, everything about it, what's in [the package] and what's coming through your speakers", Carlile says one of the most important things record stores do is "they mine, archive, meticulously care for, and make available to you other people's dreams."

"The Twins and I have never made an album that we didn't intend to be in an independent record store. Thank you so much for recognizing this love in me and the Twins and giving us this opportunity. We won't let you down."




---
2019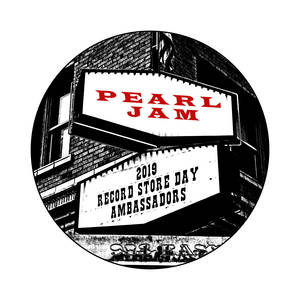 "Pearl Jam is honored to be Record Store Day's Ambassador for 2019. Independent record stores are hugely important to me, and have been ever since I was 12 years-old. Before I even really knew what they were -- there was a certain feeling of 'this is a dream come true,' and it's a wonderland and there's so much to learn in here… and it's still that way.

Support every independent record store that you can. They're really a good part of society. Know if you love music, this is the place to find it. And it helps people who work here and that's important, too. And it kind of takes an effort, you have to look for something that you want; you have to talk to people. I had to talk to people to figure out which Aerosmith record to get first or anything back in the day. It's a place to learn. It's a place to have fun. And it's a place to discover new music.

Come out on Record Store Day, but also make it Record Store Year."
- Mike McCready
---
2018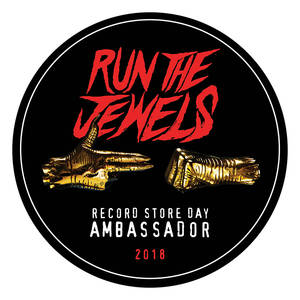 RTJ for RSD! We're pretty psyched to announce that Run The Jewels are stepping into the role of RECORD STORE DAY AMBASSADOR for 2018. Killer Mike and El-P both have long histories with record stores, having spent their youth hanging out and letting the culture soak in and become part of the men and musicians they became. They also have a long history of celebrating RSD with a special release, and their Official Video Statement has a little sneak peek about what's coming from RTJ on Record Store Day 2018!

#RTJRSD18




---
2017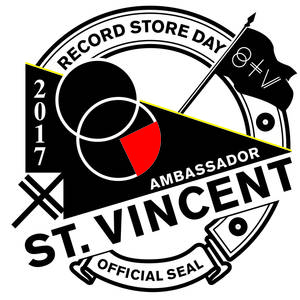 ST. VINCENT DONS THE SASH AS RECORD STORE DAY 2017 AMBASSADOR

St. Vincent has spent the better part of the past decade forging a customized path to legendary status herself including a steady incline of hyper-critically acclaimed solo efforts, one of which, her eponymously titled LP St. Vincent, commanded a 2014 Grammy win for Best Alternative Music Album, not to mention 2012's lovingly embraced collaboration with David Byrne, Love This Giant. The guitarist worked with Ernie Ball to create a signature guitar, and recently turned to film, writing and directing her first movie, a short film featured in the horror anthology XX.

Her history with Record Store Day includes a red vinyl 7" ("Krokodil"/"GROT") for Record Store Day 2012, a 10" exclusive release for Record Store Day Black Friday 2015 and time spent alongside The B-52s' Fred Schneider and Kate Pierson, Todd Barry and more on a panel convened to promote the List Launch of Record Store Day 2015.

Welcome to "Recordstorda", Madam Ambassador. (Get in on the reference, and see how St. Vincent got the word of her Ambassadorial appointment in the Official Video now)




---
2016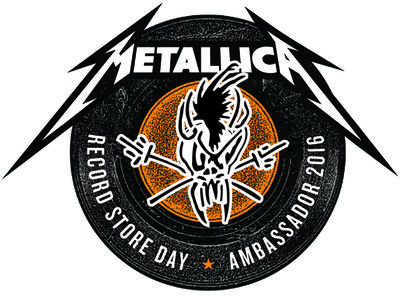 A STATEMENT FROM THE DESK OF RECORD STORE DAY 2016 AMBASSADOR METALLICA (WRITTEN BY LARS ULRICH):

For reasons I'll never quite understand, the rock department at Bristol Music Center was in the basement of the four-story store, but walking in there felt like the ultimate rush. I never knew what was going to await me. I never knew what newfound gem was going to be blaring out of the speakers. All I knew was that something incredible would happen, because it always did. It was all about the possibilities and the possibilities were infinite. Like a kid in a candy store, except my version of that was...a kid in a record store.

From the mid '70s to the early '80s, the rock department at Bristol Music Center in Copenhagen, Denmark was the most significant part of my life outside school and family, and probably often tied right in there with both. My dad had started taking me there as early as I could remember, and the early excursions felt like going to another world. Growing up I thought my dad was the coolest guy, and no place was more 'next level' than his music room in our pad, which housed one of the vastest record collections around town in the 60s. Going up to that hang space on the top floor was actually like going to a record store in itself. There were thousands of records, scattered all over - in the racks, on the furniture, on the shelves, next to the record player. Charlie Parker, Miles Davis, John Coltrane, the Doors, the Rolling Stones, Janis Joplin....the list is endless. And after my dad dragged me to see Deep Purple in 1973, I acquired the Fireball album the next day, and began attempting to amass a collection worthy of my father's.

Ken and Ole, who were the guys responsible for the rock department at Bristol, were my heroes. Whatever they recommended instantly became a must have. In 1979 when I got invited back to Ken's apartment to check out his personal record collection, it was one of the most exciting things in my life. Period. After I moved to the United States in the early '80s they became my lifeline to European hard rock, and the packages they would send me on a monthly basis were the most invigorating, life-affirming elements

that showed up in my mailbox. I would sit for hours with my records; listening, looking, imagining, transporting myself to some other dimension, as the music enveloped me and carried me as far away as my imagination was capable of taking me. And the covers! Those record sleeves kept me fixated on the bands, musicians, lyrics and imagery being thrown in my direction. I kept logs over what records I would listen to, and how many times I would listen to them. In other words, I was obsessed. I lived and breathed in a record universe, day in, day out.

Boy, do I miss those days!

As times have changed, records unfortunately play a significantly different role in most young people's lives and have primarily become a niche entity. But there are signs of hope. My seventeen-year-old asked for a record player for his birthday two years ago, and I have been steadily doing my best due diligence as a parent, feeding him the classics since then. This process reached its emotional peak (and I even got misty-eyed!) when he put Deep Purple's Machine Head and Made in Japan on his latest Christmas wish-list, in good old vinyl format. What a moment! Maybe it all will work out after all....

As music becomes available either through only the internet or in gigantic airport-size retail stores, it is more important than ever - actually vital - that all us fanatics continue to bring to light the importance of records, and to support to the maximum of our abilities the independent record store outlet. The good news is, of course, that vinyl is making a measurable comeback. But that is not enough for us to rest on our laurels. We must all bond continuously together and scream from every rooftop with our loudest voices, enlighten our kids, fly the flag, and beat the drum (!) to the best of our ability.

For music.

For vinyl.

For independent record stores.

For people like you and me who live and breathe music twenty-four hours a day.

By the way, I'm still wondering why the rock department was in the basement of the Bristol Music Center. Of course the cynical side of me wonders if it has anything to do with the fact that rock somehow is perceived by self-appointed musical purists as a lesser form of music? Don't even get me started on that one! Right now, let's focus on having a Record Store with a basement to whine about in the first place and maybe we will finish that conversation some other day...

Lars Ulrich




---
2015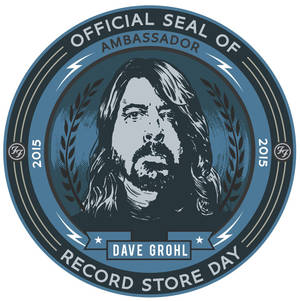 Continuing in the long line of kick-ass shouters-out of the glories of the record store, we are proud to announce that one Mr. David Grohl will wear the sash of Record Store Day Ambassador 2015.

A STATEMENT FROM THE DESK OF RECORD STORE DAY 2015 AMBASSADOR DAVE GROHL:

I found my calling in the back bin of a dark, dusty record store.

1975's K-Tel's Blockbuster 20 Original Hits by the Original Stars featuring Alice Cooper, War, Kool and the Gang, Average White Band and many more, bought at a small record shop in my suburban Virginia neighborhood, it was this record that changed my life and made me want to become a musician. The second that I heard Edgar Winter's "Frankenstein" kick in, I was hooked. My life had been changed forever. This was the first day of the rest of my life.

Growing up in Springfield, Virginia in the 70's and 80's, my local independent record stores were magical, mysterious places that I spent all of my spare time (and money) in, finding what was to eventually become the soundtrack of my life. Every weekend I couldn't wait to take my hard earned, lawn mowing cash down for an afternoon full of discovery. And, the chase was always as good as the catch! I spent hours flipping through every stack, examining the artwork on every cover, the titles and credits, searching for music that would inspire me, or understand me, or just to help me escape. These places became my churches, my libraries, my schools. They felt like home. And, I don't know where I would be today without them.

More recently, I've been fortunate enough to have the opportunity to rediscover this sense of excitement, that magical feeling of finding something all one's own, by watching my kids go through it. Let me tell you: Nothing makes me prouder than watching my daughters spin that first Roky Erickson LP one of them picked out for their very own on one of our weekend trips to the record store. Or to watch the reverence they have as they handle their Beatles vinyl. How carefully they replace the albums into their sleeves, making sure they're placed back onto the self in the proper sequence. Watching them realize how crucial and intertwined every part of this experience is, I relive the magic of my earliest experiences with vinyl singles and albums, their artwork, liners notes etc. all over again and again.

I believe that the power of the record store to inspire is still alive and well, and that their importance to our next generation of musicians is crucial. Take an afternoon (and some hard earned lawn mowing money) and please support them.

You never know, it might change your life forever, too.

Dave




---
2014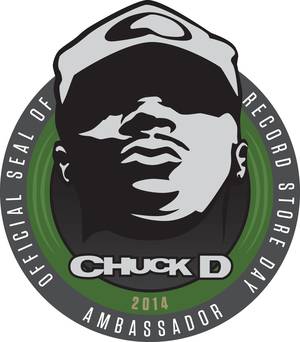 Since 2009 when Jesse "Boots Electric" Hughes of Eagles of Death Metal declared himself our 'Ambassador', Record Store Day has been honored every year to add another powerful name to our stable of Ambassadors. This year the man who carries the title and the megaphone to tell the world about the greatness of record stores is the one, the only: CHUCK D.

Did we say we were honored? That word barely even covers it.


Over 27 years and 93 countries visited, as a professional lead vocalist of the RAP group Public Enemy, I don't go one single day without emphasizing that the genre of hip-hop is spawned from DJ culture. The founding members of Public Enemy were, and still are, DJs. The tool and fuel for DJs has forever been recordings. And where these recordings have long connected, with pros and fans alike, has simply been The Record Store, the connection point of listener and the recording.

The introduction of the available recording to the public had opened and webbed the sounds of the world across the planet long before the www. It has been influential to the creators of so many of the greatest recordings as well, sort of a second rite of passage after the live radio or TV performance. Motown's Berry Gordy had a record store, Elektra founder Jac Holzman had a record store, the STAX label had their Satellite Record Shop right next to their studio. Keith Richards opens a conversation with Mick Jagger as teenagers on a UK train platform because he had a stack of hot blues records in his arms after leaving a shop. Well you should have an idea of what I'm saying here.

The record store made musicians listen beyond themselves. It both complemented and supplemented the radio, in fact the best radio stations in the past followed the vibe of the record stores of their regions, thus growing and nurturing each other. The fans and listener had everything to gain, and if they wanted to get into making music, the Record Store turned into their first school and sonic passport out.

Do not get me wrong, I am a fan of technology, but I am a bigger fan of the music. I used to be a big fan of the industry of music when it, like sport, at least offered a seemingly fair field of play, no matter where one came from. Upon the growth of Hip Hop through vinyl-cassette-Cd-MP3 I long wanted, and advised, many Record Stores ways to adapt to surviving the ICE AGE. Like last year's Record Day Ambassador, the great Jack White, I concur with his view that people want to gather, share thoughts, and suggest music. There's few musical events more exciting than Record Store performances, whether it's Grimey's In Nashville, Criminal Records in ATL or Rough Trade in London. I've long thought The Record Store tour circuit is so necessary and rewarding.

In this age where industry has threaded the music sound with virtual sight and story I am honored to be called upon to be Record Store Day Ambassador of 2014. With the masses, neck bent into their smartphones, let all of us music lovers GPS our way into a reality that is the Record Store. It's worth a great try, let's do this...

Chuck D
Co Founder of Public Enemy
Rock and Roll Hall Of Fame 2013




---
2013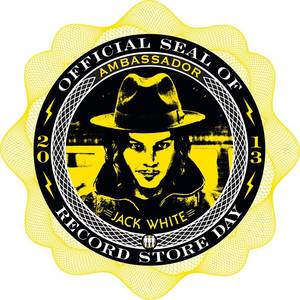 Jack White Ambassador Record Store Day
Owns a record store. CHECK. Heads a record label. CHECK. Makes all kinds of records. CHECK. We can think of no one better to fly the flag for Record Store Day 2013, can you? Let's let Ambassador White speak for himself, both on video and in his official Ambassadorial quote.

Years ago someone told me that 1,200 high school kids were given a survey. A question was posed to them: Have you ever been to a stand-alone record shop? The number of kids that answered "yes" was... zero.

Zero? How could that be possible? Then I got realistic and thought to myself, "Can you blame them?" How can record shops (or any shop for that matter) compete with Netflix, TiVo, video games that take months to complete, cable, texting, the Internet, etc. etc? Getting out of your chair at home to experience something in the real world has started to become a rare occurrence, and to a lot of people, an unnecessary one. Why go to a bookstore and get a real book? You can just download it. Why talk to other human beings, discuss different authors, writing styles and influences? Just click your mouse. Well here's what they'll someday learn if they have a soul; there's no romance in a mouse click. There's no beauty in sitting for hours playing video games (anyone proud of that stop reading now and post your opinion in the nearest forum). The screen of an iPhone is convenient, but it's no comparison to a 70mm showing of a film in a gorgeous theater. The Internet is two-dimensional…helpful and entertaining, but no replacement for face-to-face interaction with a human being. But we all know all of that, right? Well, do we? Maybe we know all that, but so what?

Let's wake each other up.

The world hasn't stopped moving. Out there, people are still talking to each other face-to-face, exchanging ideas and turning each other on. Art houses are showing films, people are drinking coffee and telling tall tales, women and men are confusing each other and record stores are selling discs full of soul that you haven't felt yet. So why do we choose to hide in our caves and settle for replication? We know better. We should at least. We need to re-educate ourselves about human interaction and the difference between downloading a track on a computer and talking to other people in person and getting turned onto music that you can hold in your hands and share with others. The size, shape, smell, texture and sound of a vinyl record; how do you explain to that teenager who doesn't know that it's a more beautiful musical experience than a mouse click? You get up off your ass, you grab them by the arm and you take them there. You put the record in their hands. You make them drop the needle on the platter. Then they'll know.

Let's wake each other up.

As Record Store Day Ambassador of 2013 I'm proud to help in any way I can to invigorate whoever will listen with the idea that there is beauty and romance in the act of visiting a record shop and getting turned on to something new that could change the way they look at the world, other people, art, and ultimately, themselves.

Let's wake each other up.




---
2012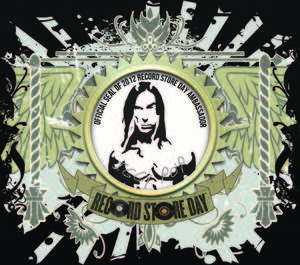 Record Store Day is proud to announce the appointment of IGGY POP to the post of Record Store Day 2012 Ambassador.
A person should have a personality. You won't get one dicking around on a computer. It helps to go somewhere where there are other persons. Persons who are interested in something you are. That's how a record store or any shop that's got some life to it should work. It's not about selling shit. I got my name, my musical education and my personality all from working at a record store during my tender years. Small indie shops have always been a mix of theater and laboratory. In the 50's and 60's the teen kids used to gather after school at these places to listen free to the latest singles and see if they liked the beat. You could buy the disc you liked for 79 cents and if you were lucky meet a chick. Clerks in these places became managers, (like Brian Epstein), label heads, (Jack Holzman) and Faces on album covers (like me). Personally I feel best in a store that, while staying small and socially relaxed, still keeps a complete variety of music types and non musical recordings on offer. I'm aware though that a lot of great places are genre-specific, like dance hall shops in Jamaica or Compas here in Little Haiti. In Europe and on the West coast the same goes on for Punk and Goth. All of this is cool and has a much bigger future than most people realize today. When the record and record store businesses began to die at the turn of the new century, they deserved it because they got too big too boring and too plastic.

As Record Store Day Ambassador for 2012 I feel like a representative from some exotic jungle full of life and death and sex and anger, called upon to wear a leopard skin and translate joy to the world of the dead. --IGGY POP
---
2011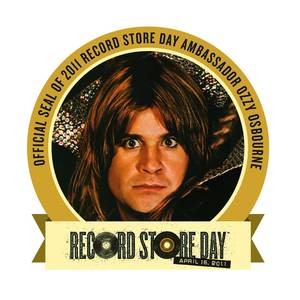 RECORD STORE DAY IS PROUD TO ANNOUNCE OZZY OSBOURNE AS THE RECORD STORE DAY AMBASSADOR 2011.

A brief message from the man himself:




---
2010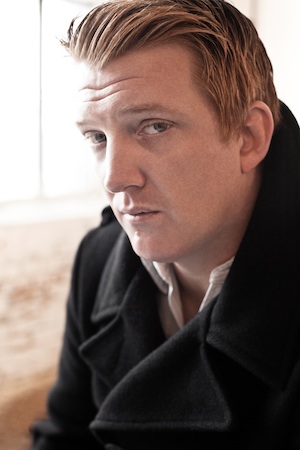 Record Store Day is chuffed to have Joshua Homme follow in the footsteps of his Eagles of Death Metal compatriot Jesse "Boots Electric" Hughes as Record Store Day Ambassador. We've got some of his music being released especially for Record Store Day (Queens of the Stone Age "Feel Good Hit of the Summer EP"; a special picture disc and an exclusive t-shirt from Them Crooked Vultures) and Mr. Ambassador has recorded a little filmstrip for us. We're sure you'll enjoy it as much as we do.

So now, a few words from our Ambassador.




---
2009

"Eagles of Death Metal compatriot Jesse "Boots Electric" Hughes as Record Store Day Ambassador."