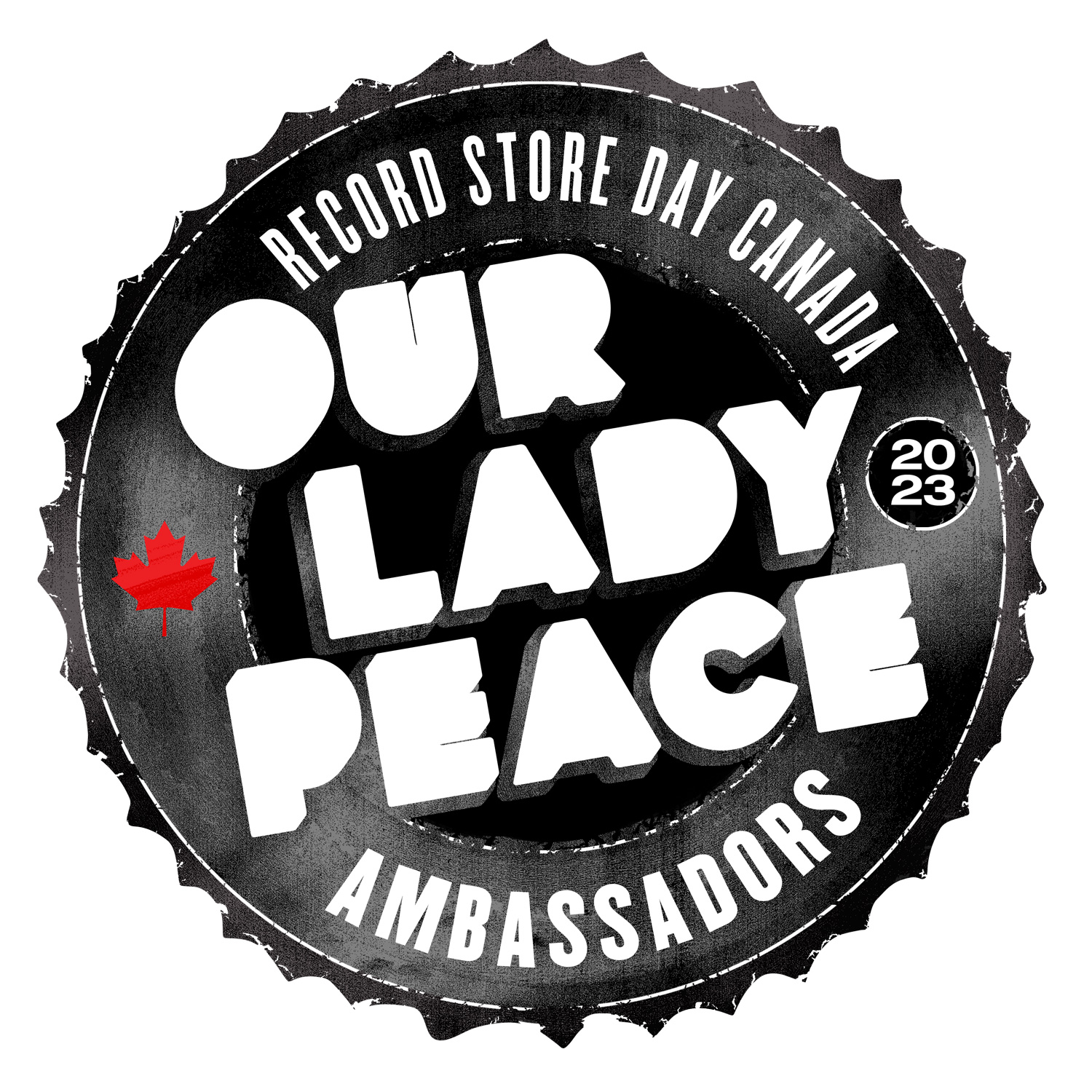 Our Lady Peace Named 2023 Record Store Day Canada Ambassadors
New Compilation, Collected 1994-2022 Released For The First Time On Vinyl!

Toronto, ON (February 9, 2023) -- Record Store Day Canada is thrilled to announce beloved Canadian rockers Our Lady Peace as the 2023 Canadian Ambassadors. Now in its 16th year, Record Store Day is the global celebration of the culture of independent record stores that will take place on April 22, 2023. Arriving as part of Record Store Day 2023, Our Lady Peace also announces the official release of a brand new compilation Collected 1994-2022 – an album never before pressed on vinyl.

"So many Canadians have had the great pleasure of growing up with the music of Our Lady Peace," says Record Store Day Canada.  "As one of Canada's most successful alt-rock bands they bring a unique perspective on the importance of supporting independent record stores. They are a fan favourite and I know everyone will join me in congratulating them on the new Collected 1994-2022 being pressed on vinyl for the first time, ever!"

"We've been big fans of Record Store Day since its inception," adds Raine Maida. "It's an honor to be the ambassadors this year and give fans a special OLP new vinyl that spans our entire career with a couple rarities included."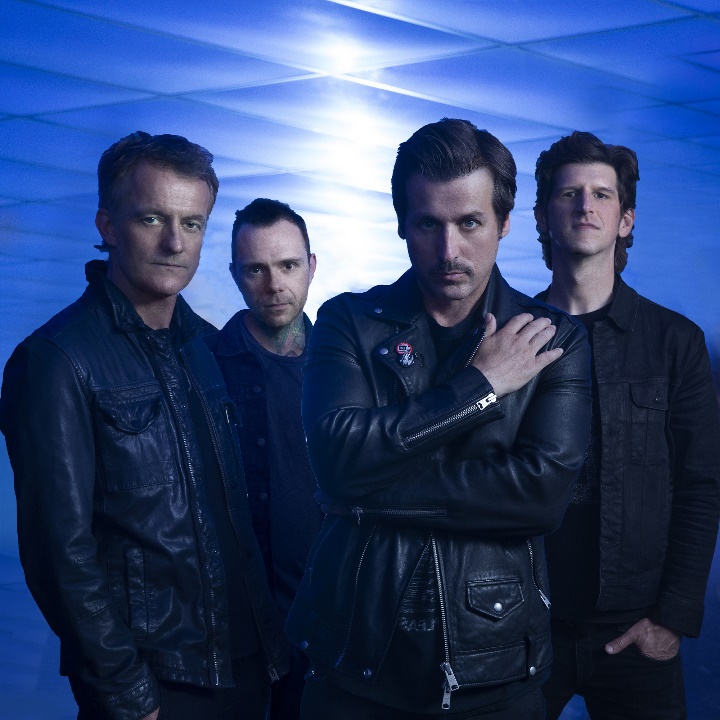 Featuring 18 of the biggest tracks from Our Lady Peace, Collected 1994-2022 includes two never before released rarities, all presented in a special limited; 2 x 180 gram clear, die cut sleeve edition, remastered from the original recording with stampers cut from Lacquers approved by the band. Hits include from Gravity, Clumsy, Naveed, Happiness…Is Not a Fish That You Can Catch, Spiritual Machines, Healthy In Paranoid Times, Curve, Somethingness and Spiritual Machines 2.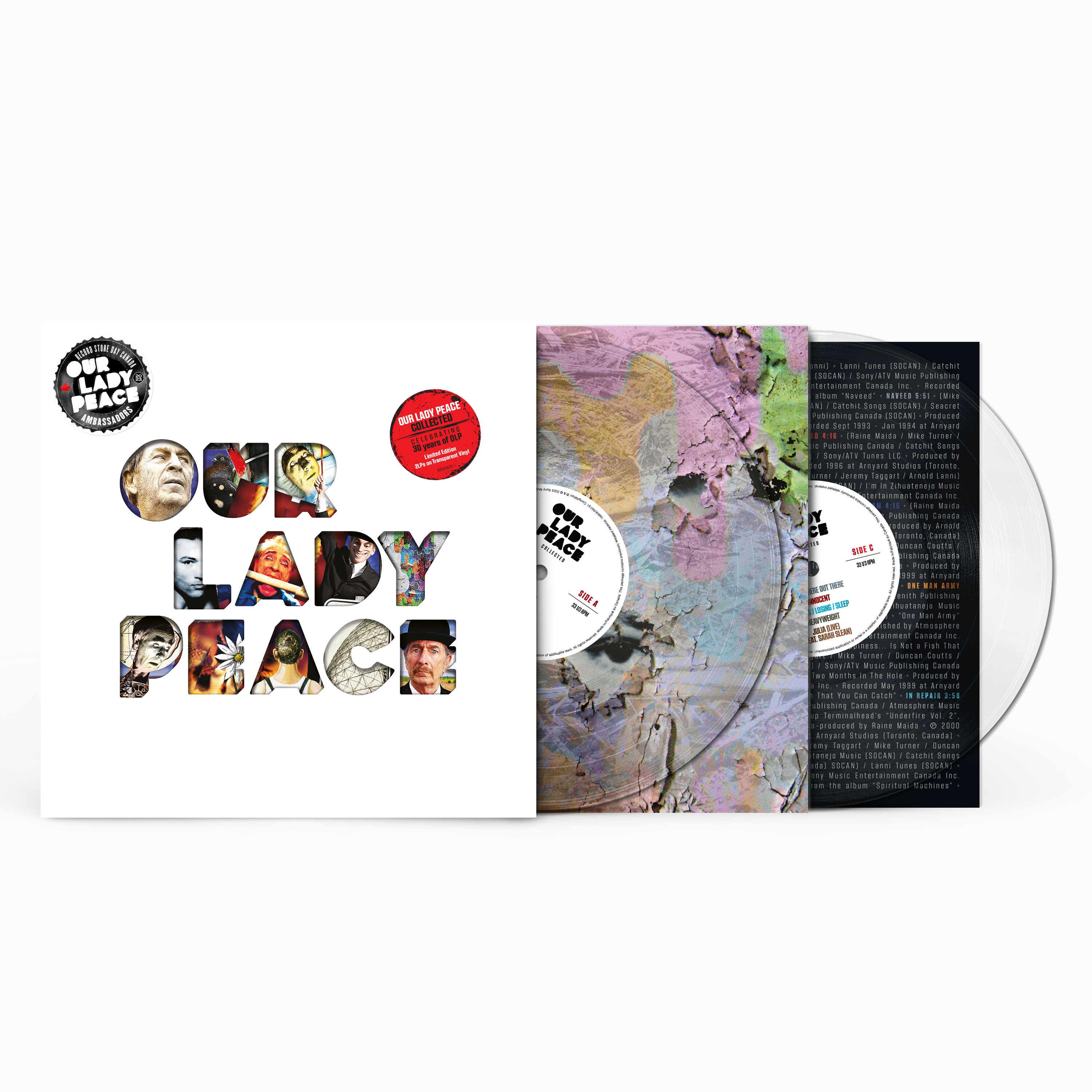 Collected 1994-2022 Track List

LP 1 Side A
1. Starseed
2. Naveed
3. Superman's Dead
4. Clumsy
5. 4am
LP 1 Side B
1. Thief
2. One Man Army
3. Is Anybody Home?
4. In Repair
5. Life
LP 2 Side A
1. Somewhere Out There
2. Innocent
3. Angels/Losing/Sleep
4. Heavyweight
5. Julia (Live) Our Lady Peace feat. Sarah Slean
LP 2 Side B
1. Drop Me in the Water
2. Ballad of a Poet
3. Stop Making Stupid People Famous – Our Lady Peace feat. Pussy Riot
4. Run
5. Tomorrow Never Knows (Live)

About Our Lady Peace:

When Mark Van Doren, the American poet and teacher, wrote his famous work, "Our Lady Peace" in 1943, he couldn't have imagined the concept of rock'n'roll, let alone that a Canadian rock group would adopt his title for their name. Consisting of Raine Maida, Duncan Coutts, Steve Mazur and Jason Pierce. Our Lady Peace is one of the most successful bands in Canada today. The band has sold over 5 million albums worldwide, won four JUNO Awards and ten Much Music Video Awards – one of the most MMVA's ever awarded to any artist or group.

For more information on Our Lady Peace, please visit https://www.ourladypeace.com/. Also Catch Our Lady Peace in Concert:

Friday February 17th - @ Casino Rama Resort @ 9:00pm with special guests MONOWHALES
Sunday February 19th @ The Colosseum at Caesars Windsor @ 8:00pm with special guests MONOWHALES